I'm from:
United States,
(edit)
and
I did a search for Anna ...
A) because I'm interested in a well-known person named Anna
B) because Anna is a beloved one of mine
C) because my very own name is Anna!
D) but I'm just browsing
People named Anna on their name
Anna (born 1974) from United States said:
Best of name:
Easy to spell, I can blend in, l can look like anyone.
Not so good:
Rhymes with banana.
Named after:
Named for a tv character- That Girl. Her name was Anne Marie but mom didn't care for Anne so she picked Anna.
Experience:
I've know a few other Annas but none with my humor.
Anna (born 1985) from United States, MS said:
Best of name:
It compliments my middle name , it sounds very sweet.
Not so good:
Not anything
Named after:
After an aunt
Experience:
My granny used to call me and a friend named anna , anner with an r on the end, it was her accent and I miss that.
People related to Anna on the name
A user from Greece said:
Best of name:
Sounds sweet
Not so good:
Nothing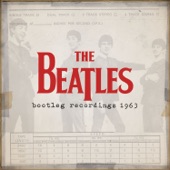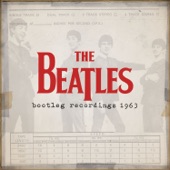 Anna - The Beatles
Anna - Gunnar Madsen
Anna - Will Butler
Elsa and Anna - Christophe Beck
Watch or bid on odd Anna collectibles on eBay
2014 Anna Eleanor Roosevelt Uncirculated Gold Coin (HP8)
(1877-1901) India 1/4 Anna NGC Mint Error AU55 BN Reverse Struck Thru Capped Die
India Hyderabad 8 Annas 1354//25 1934 MS - 64
Poll: Which name is most likely to be welcomed by a new mother-in-law ?
Mahiya
Berenice
Anna
Gertrude
Put Anna on the map
Historic meaning and origin of the name Anna
English, Italian, German, Dutch, Scandinavian, Finnish, Estonian, Greek, Hungarian, Polish, Russian, Czech, Slovak, Bulgarian, Icelandic, Catalan, Provençal, Breton, Biblical, Old Church Slavic, Biblical Latin, Biblical Greek: Form of Channah (see Hannah) used in the Greek and Latin Old Testament.
Arthurian Legend: Arthur's sister.
Biblical: Gracious; one who gives.
English: Variant of Anne, meaning favor; grace.
Greek: A variant of Hannah. In Virgil's 'Aeneid', Anna was sister of Dido, Queen of Carthage. According to an apocryphal gospel, Anna was also the mother of the Virgin Mary.
Hebrew: Favour or grace. Prayer. God has favoured me. Variant of Hannah.
Latin: Variant of Anne. Biblical; devout woman who saw infant Jesus presented at the temple in Jerusalem. Daughter of Dido.
Native American: Mother (Algonquin).
Russian: Grace.
Swedish: Grace.
Anna on the internet
annanurse.org
: American Nephrology Nurses Association
Watch videos that make Anna unforgettable
Valentine's day ! Elsa and Anna toddlers at school - Barbie is the teacher - cards - gifts

In this toys dolls parody video Anna and Elsa are going to school . The students celebrate Valentine's day - cool cards and gifts are exchanged - also other ...



Gymnastics class ! Elsa and Anna toddlers learn new tricks - Barbie is the coach - exercises

In this toys dolls parody video Anna and Elsa are going to gymnastics class for the very first time. Chelsea and other kids are in the class, too. Watch how the ...



WEEKVLOG: EEN TATTOO IN MIJN NEK - Anna Nooshin

Wat vinden jullie van een tatoeage in je nek? Verder een super fijn weekje vol liefde! Hope you like it! Het stukje over mijn haar is in samenwerking met Swisse.



ANNA vinyl DJ set @ Les Pavillons des Etangs for Cercle

ANNA 100% vinyl DJ set @ Les Pavillons des Etangs for Cercle (w/ The Absolut Company Creation) Subscribe our channel for more videos: ...



male names:
A
B
C
D
E
F
G
H
I
J
K
L
M
N
O
P
Q
R
S
T
U
V
W
X
Y
Z
female names:
A
B
C
D
E
F
G
H
I
J
K
L
M
N
O
P
Q
R
S
T
U
V
W
X
Y
Z