I'm from:
United States, VA
(edit)
and
I did a search for Bridget ...
A) because I'm interested in a well-known person named Bridget
B) because Bridget is a beloved one of mine
C) because my very own name is Bridget!
D) but I'm just browsing
Bridget the Midget - Ray Stevens
Mame: St. Bridget - Jane Connell & Frankie Michaels
St. Bridget (Demo) - Jerry Herman
Bridget - Marc Fantini & Steffan Fantini
Bridget - Marcelo Zarvos
Bridget Flynn - The Irish Rovers
Bridget - Lorin Sklamberg & Susan McKeown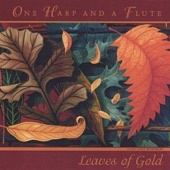 Bridget Cruise - One Harp and a Flute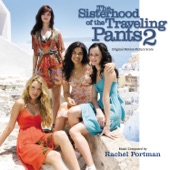 Bridget - Rachel Portman
Song for Judy & Bridget - Danny Schmidt
Bridget - Derek Coombs
Bridget O'Malley - Montana Skies
Watch or bid on odd Bridget collectibles on eBay
Oblivion Song #1__CGC 9.8__1st appearance of Nathan Cole, Bridget
LINDY BOP BRIDGET NAVY FLORAL DAY DRESS, SIZE 20, WELL WORN, A BIT FADED, OK CON
Original Art Football Star Becomes Bridget the Midget 1
Poll: Which name is most likely to be welcomed by a new mother-in-law ?
Simone
Berenice
Bridget
Gertrude
Put Bridget on the map
Historic meaning and origin of the name Bridget
Irish, English, Irish Mythology: Anglicized form of the Irish name Brighid which means "exalted one".
Celtic: Strong.
Irish: Derived from the Irish name Brighid, meaning 'the high one' or 'strength.' Brighid was a mythological Celtic goddess of fire and poetry. This name has been used regularly in the British Isles since the 17th century.'Strength.
Watch videos that make Bridget unforgettable
Bridget Achieng' On Getting A Monthly Allowance From Her Boyfriend

Like our pages and follow us on Twitter for more entertainment. Twitter: https://twitter.com/ Facebook: https://www.facebook.com/ebrutvkenya/



"They Don't Know" Bridget & Prince Gristle Rollerskating Clip | TROLLS

You can Bring Home Happy with DreamWorks TROLLS on Digital HD: http://gwi.io/h55ad7 Watch it now on on Blu-ray™, DVD or Digital HD CONNECT: Official ...



Bridget, Emily, & Genessy Take The Stage | Season 15 Ep. 6 | SO YOU THINK YOU CAN DANCE

Bridget, Emily, and Genessy are graceful across the stage. Subscribe now for more So You Think You Can Dance clips: http://fox.tv/SubscribeSYTYCD Watch ...



Bridget

A film by Sirus F Gahan for Grey and Vans documenting a trip to Marseille this January. Featuring: Ben Broyd, Shaun Currie, Denis Lynn, Victor Pellegrin, Jordan ...



male names:
A
B
C
D
E
F
G
H
I
J
K
L
M
N
O
P
Q
R
S
T
U
V
W
X
Y
Z
female names:
A
B
C
D
E
F
G
H
I
J
K
L
M
N
O
P
Q
R
S
T
U
V
W
X
Y
Z