I'm from:
United States, VA
(edit)
and
I did a search for Diana ...
A) because I'm interested in a well-known person named Diana
B) because Diana is a beloved one of mine
C) because my very own name is Diana!
D) but I'm just browsing
People named Diana on their name
Diana (born 1994) said:
Best of name:
Princess diana
Not so good:
People misspell it
Named after:
Princess diana
Experience:
Diana's are perfectionists and want to be the best
Diana (born 1999) from Singapore said:
Best of name:
Turf6rt5e
Named after:
Mkjk98127e41
Experience:
Bc n szbxuhqsty7621531v x wuqt
People related to Diana on the name
Eminent people named Diana
Diana Barrymore, Diana Danielle Dannye Beeson, Diana Darvey, Diana DeGarmo, Diana Dors, Diana E. H. Russell, Diana Gurtskaya, Diana Hyland, Diana King, Diana Krall, Diana K├Ârner, Diana Lynn, Diana Muldaur, Diana Nyad, Diana Quick, Diana Ross, Diana Scarwid, Diana Taurasi, Diana Vreeland, Diana Wynne Jones, Diana Wynyard.
Diana - One Direction
Diana - Paul Anka
Diana - Paolo Nutini
Diana - Interface
Diana - Tekno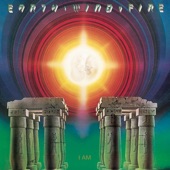 Diana - Earth, Wind & Fire
Watch or bid on odd Diana collectibles on eBay
Cheyenne, Diana Effner 13" Little Darling
c.1700 FINE LARGE ITALIAN OLD MASTER OIL ON CANVAS - GODDESS DIANA AND ENDYMION
CHANEL Quilted Matelasse Diana 25 CC Logo Lambskin Chain Shoulder Bag /e-790
Poll: Which name is most likely to be welcomed by a new mother-in-law ?
Maia
Berenice
Diana
Gertrude
Put Diana on the map
Historic meaning and origin of the name Diana
Hungarian: Hungarian form of Diana.
English, Spanish, Italian, Portuguese, Catalan, German, Dutch, Romanian, Russian, Lithuanian, Roman Mythology: Probably derived from an old Indo-European root meaning "heavenly, divine", related to dyeus (see Zeus).
Biblical: Luminous, perfect.
French: From the Greek goddess of the moon.
Latin: Fertile. God, devine. Famous bearers: Diana was the Roman goddess of fertility and childbirth, of hunting, and the moon. The late Lady Diana Spencer, often called 'Lady Di', married British Prince Charles and became Princess Diana of Wales.
Shakespearean: 'All's Well That Ends Well.' Daughter to the Widow of Florence.
Diana on the internet
diana.com
: Diana
Watch videos that make Diana unforgettable
Do You Like Broccoli Ice Cream? Songs with Roma and Diana

\



Diana Pretend Play with Baby doll and toys!

Diana pretend play with toys for kids. Little girl wakes up with her Baby Alive doll, and then playing with her in the hide and seek. Diana had a super fun day with ...



Diana helps Mommy! Kids Pretend Play with Cleaning Toys!

Good baby Diana helps Mommy. A little girl is cleaning the house, but her brother Roma again has polluted everything. Kids pretend play with Cleaning Toys!



Diana and Papa Pretend Play with Musical Instruments Toys for Kids

Diana and Papa pretend play with Musical Instruments - toys for kids. Papa is sleeping, and Diana tries to wake him up and uses toys: a drum, a guitar, a piano ...



male names:
A
B
C
D
E
F
G
H
I
J
K
L
M
N
O
P
Q
R
S
T
U
V
W
X
Y
Z
female names:
A
B
C
D
E
F
G
H
I
J
K
L
M
N
O
P
Q
R
S
T
U
V
W
X
Y
Z