I'm from:
United States, VA
(edit)
and
I did a search for Dianne ...
A) because I'm interested in a well-known person named Dianne
B) because Dianne is a beloved one of mine
C) because my very own name is Dianne!
D) but I'm just browsing
Eminent people named Dianne
Dianne Feinstein, Dianne Kay, Dianne Wiest.
Dianne - Walter Beasley
Dianne - Bill LaBounty
Jack And Dianne - So Far So Good
Dianne - The Needles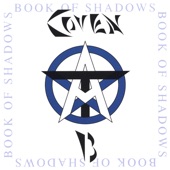 Dianne - Coven 13
Dianne - Zach Romo Band
Dianne - Audio Revival
Dianne's Waltz - Hanneke Cassel
Dianne - American Cream
Dianne Walker - Sarah Reich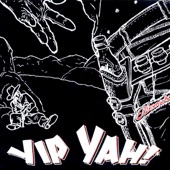 Dianne - El Borracho
Dianne - Seven 13
Dianne - Teeth & Tongue
Watch or bid on odd Dianne collectibles on eBay
Dianne Feinstein California local campaign pin button political
Dianne Feinstein California local brochure paper campaign political
DISCO SOUL FUNK 12" Dianne Brooks-drums/go away TOWN HOUSE - RARE '81 SEALED mp3
Poll: Which name is most likely to be welcomed by a new mother-in-law ?
Salila
Berenice
Dianne
Gertrude
Put Dianne on the map
Historic meaning and origin of the name Dianne
French, English: Variant of Diane.
French: The French form of the Latin Diana. Famous bearer: Diane de Poitiers, mistress of France's King Henri II.Divine. Mythological ancient Roman divinity Diana was noted for beauty and swiftness; often depicted as a huntress. Greek goddess of the moon.
Dianne on the internet
diannechandler.com
: Dianne Chandler Home Page
diannesdance.com
: Dianne's Dance
diannesylvan.com
: Dianne Sylvan – CrazyBeautiful
diannejacob.com
: Dianne Jacob
dianneduvall.com
: Dianne Duvall - New York Times and USA Today Bestselling ...
Watch videos that make Dianne unforgettable
NTAs 2019: Strictly's Dianne Buswell reveals what she loves about Joe Sugg

Strictly star Dianne Buswell talk's falling for dance partner Joe Sugg, red hair and the Strictly tour on her first NTA's red carpet. Report by Lucy Jones. #NTAs ...



Joe and Dianne Funniest Moments 4
Joe and Dianne Charleston Strictly Tour 2019

Joe Sugg and Dianne Buswell perform the Charleston to Cotton Eyed Joe on the Strictly Tour 2019 Birmingham Matinee 19.1.19.



joe and dianne are fate (part 2) ♡
male names:
A
B
C
D
E
F
G
H
I
J
K
L
M
N
O
P
Q
R
S
T
U
V
W
X
Y
Z
female names:
A
B
C
D
E
F
G
H
I
J
K
L
M
N
O
P
Q
R
S
T
U
V
W
X
Y
Z