I'm from:
United States, VA
(edit)
and
I did a search for Emily ...
A) because I'm interested in a well-known person named Emily
B) because Emily is a beloved one of mine
C) because my very own name is Emily!
D) but I'm just browsing
People related to Emily on the name
A user from Australia said:
Best of name:
My best friend is named Emily
Not so good:
Nothing!!!!!!!!!!!
Eminent people named Emily
Emily Bergl, Emily Blunt, Emily Brontë, Emily Browning, Emily Carr, Emily Deschanel, Emily Dickinson, Emily Fox, Emily Greene Balch, Emily Hahn, Emily Hart, Emily Hughes, Emily Lloyd, Emily McLaughlin, Emily Mortimer, Emily Osment, Emily Perkins, Emily Post, Emily Procter, Emily Remler, Emily Rios, Emily Robison, Emily Saliers, Emily Samuelson, Emily Scott, Emily Seebohm, Emily Skinner, Emily Stowe, Emily Symons, Emily Tyndall, Emily VanCamp, Emily Watson.
What made Emily famous
Emily Dickinson
is famous for her poetry and her prolific writing, but during her lifetime she was more famous for the fact that she rarely, if ever,.
Emily - From First to Last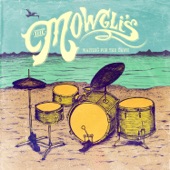 Emily - The Mowgli's
Emily - Catfish and the Bottlemen
Emily - MIKA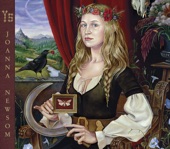 Emily - Joanna Newsom
Emily - Bowling for Soup
Emily - Michael W. Smith
Emily - Dave Koz
Emily - Andy Williams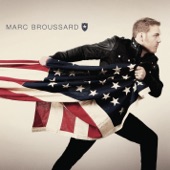 Emily - Marc Broussard
Emily - Elton John
Emily - Paul Desmond & Don Sebesky Orchestra
Emily - Tierney Sutton
Watch or bid on odd Emily collectibles on eBay
NWT Dooney & Bourke Disney Dogs Emily Tote Stitch Lady Tramp Pluto And More Dogs
NWT Kate Spade Large Emily Black Leather Laptop Backpack Back Pack
Ashton Drake EMILY'S LOVING EYES So Truly Real Baby Doll - NN LOT 31
Poll: Which name is most likely to be welcomed by a new mother-in-law ?
Bhakti
Berenice
Emily
Gertrude
Put Emily on the map
Historic meaning and origin of the name Emily
English: English feminine form of Aemilius (see Emil).
French: Feminine form of Emile: Industrious. From the Roman family name Aemilius. Famous bearer: French writer Emile Zola.
German: Feminine form of Emil: From the Roman family name Aemilius, meaning 'industrious.' Also a variant of Amelia: From the Old German Amalburga, meaning labour and the Latin Aemilia.
Latin: Industrious; striving. From the name Aemilia, the feminine form of the Roman family name Aemilius. Also a variant of Amelia.
Teutonic: Hard working.
Watch videos that make Emily unforgettable
Emily Became a Princess-Real Princess Dresses
Emily Playing with Milly's Doll Salon

We love these dolls go check them out here ….: https://www.argos.co.uk/static/ArgosPromo3/includeName/designafriend.htm?cmpid=DPTP021 "This video is ...



Emily Simpson On Grieving The Loss Of Her Twins | RHOC | WWHL

Emily Simpson from #RHOC tells Andy Cohen why she's unable to get rid of her saved embryos and says how husband Shane has been supportive during the ...



Emily Henderson Decorates for the Holidays with Target

Here's how gave an updated look to the traditional red and green we know and love during the Holidays.



male names:
A
B
C
D
E
F
G
H
I
J
K
L
M
N
O
P
Q
R
S
T
U
V
W
X
Y
Z
female names:
A
B
C
D
E
F
G
H
I
J
K
L
M
N
O
P
Q
R
S
T
U
V
W
X
Y
Z