I'm from:
United States, VA
(edit)
and
I did a search for Florence ...
A) because I'm interested in a well-known person named Florence
B) because Florence is a beloved one of mine
C) because my very own name is Florence!
D) but I'm just browsing
People named Florence on their name
Florence (born 1978) from United Kingdom said:
Best of name:
My name makes me feel feminine, it's always a talking point with people too. It doesn't rhyme with anything so you don't get lots of childhood insulting nicknames
Not so good:
Not a lot, it's a pretty good name. Some people have trouble spelling it
Named after:
I was named after my grandmother
Experience:
I became friends with an Argentinian lady called Florencia and discovered our birthdays were only a day apart. We ended up celebrating our 30th birthdays together in Finland!
Eminent people named Florence
Florence Auer, Florence Ballard, Florence Buchsbaum, Florence Desmond, Florence Griffith Joyner, Florence Harding, Florence Henderson, Florence King, Florence La Badie, Florence Lawrence, Florence Nightingale, Florence Welch.
What made Florence famous
Florence Nightingale
is famous for her influence on modern nursing.
Florence Nightengale
is mostly known for her radical innovations in nursing care.
Florence Denmark Award
recipient is also known for her academic work on professional development.
Florence Agnes Henderson
is an American actress and singer best known for playing the role of Carol Brady in the television program The Brady Bunch, which ran from 1969 to 1974.
Florence - Polyphia
Florence - Daniel Lavoie & Bruno Pelletier
Florence - Luc Plamondon & Riccardo Cocciante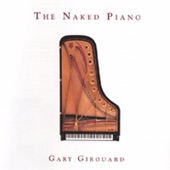 Florence - Gary Girouard
Florence - The Paragons
Florence - The Paragons & The Jesters
Florence Quits - Chess In Concert
Florence - Kevin Penkin
Watch or bid on odd Florence collectibles on eBay
VERY RARE Florence, Italy The Baptistery Souvenir Building (excellent condition)
Florence Elliott (White) McClung (Texas, Missouri 1894 - 1992) | Oil / Canvas.
ARMANI ARTIST'S PROOF FLORENCE CAPODIMONTE TAMARA LADY FIGURINE STATUETTE 1998
Poll: Which name is most likely to be welcomed by a new mother-in-law ?
Avinashi
Berenice
Florence
Gertrude
Put Florence on the map
Historic meaning and origin of the name Florence
English, French: From the Latin name Florentius or the feminine form Florentia, which were derived from florens "prosperous, flourishing".
English: Flowering.
Latin: From 'florentius' or 'florentia', meaning flowering or flourishing. Famous bearer: Florence Nightingale, legendary Crimean War British nurse.
Watch videos that make Florence unforgettable
Florence The Machine - Big God

The new album from Florence The Machine, HIGH AS HOPE, is out now: https://florenceandthemachine.net/ Big God Directed by Autumn de Wilde.



Florence Andenyi - KIBALI(FAVOUR) SMS SKIZA 9040522 TO 811

TO DOWNLOAD THIS SONG AS YOUR SKIZA TUNE WRITE SKIZA 9040522 AND SEND TO 811 M-Town Production Contacts 254724033713 Follow ...



Florence: Heart of the Renaissance

Rick Steves' Europe Travel Guide | Fifteenth-century Florence was the home of the Renaissance and the birthplace of our modern world. In this first of two ...



Florence and the Machine: Patricia

Late Late Show music guest Florence and the Machine performs \



male names:
A
B
C
D
E
F
G
H
I
J
K
L
M
N
O
P
Q
R
S
T
U
V
W
X
Y
Z
female names:
A
B
C
D
E
F
G
H
I
J
K
L
M
N
O
P
Q
R
S
T
U
V
W
X
Y
Z