I'm from:
United States, VA
(edit)
and
I did a search for Gwyneth ...
A) because I'm interested in a well-known person named Gwyneth
B) because Gwyneth is a beloved one of mine
C) because my very own name is Gwyneth!
D) but I'm just browsing
People named Gwyneth on their name
Gwyneth (born 2002) said:
Best of name:
It's elegant and unique!
Not so good:
Everyone assumes that "Gwen" stands for Gwendolyn.
Named after:
A family friend named Gwendolyn.
Experience:
I've never met another Gwyneth, but I have heard of one: Gwyneth Paltrow.
Gwyneth from United States said:
Not so good:
The 'G' and the 'w' are kind of unwieldy, and people constantly misspell it.
Gwyneth - Someone Still Loves You Boris Yeltsin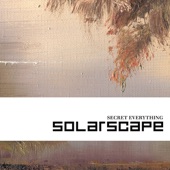 Gwyneth Paltrow - Solarscape
Gwyneth - Lemoncholy
Gwyneth - Chroma
Interlude - Gwyneth - Kurt Bestor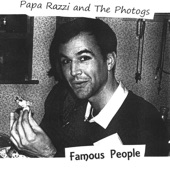 Gwyneth Paltrow - Papa Razzi and The Photogs
Watch or bid on odd Gwyneth collectibles on eBay
Melodram MEL27019(2) VERDI - AIDA Rare live Londra 1968 Downes/Gwyneth Jones VG
The Clean Plate: Eat, Reset, Heal by Gwyneth Paltrow (Hardcover)
*TAS* ASD 2486. Sibelius Luonnotar. En Saga. Antal Dorati. Gwyneth Jones. LP.
Poll: Which name is most likely to be welcomed by a new mother-in-law ?
Marla
Berenice
Gwyneth
Gertrude
Put Gwyneth on the map
Historic meaning and origin of the name Gwyneth
Welsh, English (Modern): Possibly a variant of Gwynedd or a form of Welsh gwyn meaning "white, fair, blessed".
Welsh: White. Fair. Happiness. Blessed.
Watch videos that make Gwyneth unforgettable
Kate Hudson 'Stalked' Gwyneth Paltrow Before Meeting Her

Guest co-host Kate Hudson divulged she first \



GWYNETH GOES TO THE HOSPITAL | DID SHE BREAK HER ARM?!?

Don't forget to subscribe! http://www.youtube.com/theweisslife ↓Our Other Channels↓ Melissa Weiss: https://www.goo.gl/degLgF Jeff Weiss: ...



Gwyneth Platrow's Kale Sweet Potato Salad & Miso Dressing Recipe

Gwyneth Platrow shares her recipe for Kale Sweet Potato Salad with Miso Dressing.



The goop Podcast - Gwyneth x Oprah: Power, Perception & Soul Purpose

The goop Podcast GOOP, INC. AND CADENCE13 - HEALTH Gwyneth x Oprah: Power, Perception & Soul Purpose For goop's inaugural podcast, GP spent an ...



male names:
A
B
C
D
E
F
G
H
I
J
K
L
M
N
O
P
Q
R
S
T
U
V
W
X
Y
Z
female names:
A
B
C
D
E
F
G
H
I
J
K
L
M
N
O
P
Q
R
S
T
U
V
W
X
Y
Z