I'm from:
United States, VA
(edit)
and
I did a search for Gwyneth ...
A) because I'm interested in a well-known person named Gwyneth
B) because Gwyneth is a beloved one of mine
C) because my very own name is Gwyneth!
D) but I'm just browsing
People named Gwyneth on their name
Gwyneth (born 2002) said:
Best of name:
It's elegant and unique!
Not so good:
Everyone assumes that "Gwen" stands for Gwendolyn.
Named after:
A family friend named Gwendolyn.
Experience:
I've never met another Gwyneth, but I have heard of one: Gwyneth Paltrow.
Gwyneth from United States said:
Not so good:
The 'G' and the 'w' are kind of unwieldy, and people constantly misspell it.
Gwyneth - Someone Still Loves You Boris Yeltsin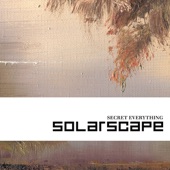 Gwyneth Paltrow - Solarscape
Gwyneth - Lemoncholy
Gwyneth - Chroma
Watch or bid on odd Gwyneth collectibles on eBay
GUCCI TOM FORD SILVER BOOK MOTORCYCLE HELMET THAT GWYNETH TOOLS AROUND LONDON
GUCCI Tom Ford 1996 AD Runway Book Dress Linda Gwyneth Madonna
Poll: Which name is most likely to be welcomed by a new mother-in-law ?
Marla
Berenice
Gwyneth
Gertrude
Put Gwyneth on the map
Historic meaning and origin of the name Gwyneth
Welsh, English (Modern): Possibly a variant of Gwynedd or a form of Welsh gwyn meaning "white, fair, blessed".
Welsh: White. Fair. Happiness. Blessed.
Watch videos that make Gwyneth unforgettable
Gwyneth Paltrow opens up about her engagement

The Academy Award-winning actress discusses her favorite parts about being a bride and the new book from her lifestyle brand Goop on sexuality.



Gwyneth paltrow & Huey lewis..Cruisin..Lyrics...

Sing: Gwyneth paltrow & Huey lewis Song: Cruisin Writter: Smokey Robinson Year: 2000 Lyrics on Screen: Jorge Torres Guardado.



male names:
A
B
C
D
E
F
G
H
I
J
K
L
M
N
O
P
Q
R
S
T
U
V
W
X
Y
Z
female names:
A
B
C
D
E
F
G
H
I
J
K
L
M
N
O
P
Q
R
S
T
U
V
W
X
Y
Z