I'm from:
United States, VA
(edit)
and
I did a search for Ingrid ...
A) because I'm interested in a well-known person named Ingrid
B) because Ingrid is a beloved one of mine
C) because my very own name is Ingrid!
D) but I'm just browsing
Eminent people named Ingrid
Ingrid Berghmans, Ingrid Bergman, Ingrid Betancourt, Ingrid Fliter, Ingrid Kavelaars, Ingrid Kristiansen, Ingrid Lempereur, Ingrid Michaelson, Ingrid Rubio, Ingrid Thulin.
Ingrid (Bonus Track) - Local Natives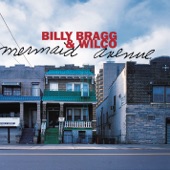 Ingrid Bergman - Billy Bragg & Wilco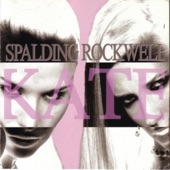 Ingrid - Spalding Rockwell
Ingrid - Forrest Whitlow
Ingrid - Robert Wilson
Ingrid Is a Hybrid - Dusky
Ingrid - Tribu Baharú
Watch or bid on odd Ingrid collectibles on eBay
CASABLANCA film Humphrey BOGART Ingrid BERGMAN Warner Bros pressbook 1942
16mm THE VISIT-1964. Ingrid Bergman, Anthony Quinn Feature Film.
Ingrid Haebler Mozart Complete Works For Piano 10CD PHILIPS Germany Box Set New!
Poll: Which name is most likely to be welcomed by a new mother-in-law ?
Blanca
Berenice
Ingrid
Gertrude
Put Ingrid on the map
Historic meaning and origin of the name Ingrid
Scandinavian, German: From the Old Norse name Ingríðr meaning "Ing is beautiful", derived from the name of the Germanic god Ing combined with fríðr "beautiful".
Norse: Beauty of Froy.
Scandinavian: Ing's ride. Ing was the Norse god of peace and fertility. Famous Bearer: Actress Ingrid Bergman.
Swedish: Ing's daughter.
Teutonic: Hero's daughter.
Ingrid on the internet
ingridmichaelson.com
: Ingrid Michaelson's Songs For The Season arrives …
ingridmillet.com
: Ingrid Millet Paris
ingridcuk.com.ar
: Ingrid Cuk - Escuela del Chocolate
ingridpears.com
: INGRID PEARS CONTEMPORARY STUDIO GLASS
Watch videos that make Ingrid unforgettable
Ingrid Michaelson - Over You (feat. A Great Big World)

Order Ingrid's new record \



\

Deze week een wel heel bijzonder stel in de bus: Henk en ingrid! We kennen ze van de Kamasutra beurs en de dramatishe break-up. Henk heeft er zin in, EN ...



Johanna Kurkela - Ingrid

From the new album: \



HENK & INGRID bij de RIJDENDE RECHTER/Frank Visser!!

Henk & Ingrid, de internetgekkies hebben een aantal jaar geleden ook hun gezicht laten zien bij de Rijdende Rechter.



male names:
A
B
C
D
E
F
G
H
I
J
K
L
M
N
O
P
Q
R
S
T
U
V
W
X
Y
Z
female names:
A
B
C
D
E
F
G
H
I
J
K
L
M
N
O
P
Q
R
S
T
U
V
W
X
Y
Z