I'm from:
United States, VA
(edit)
and
I did a search for Jenna ...
A) because I'm interested in a well-known person named Jenna
B) because Jenna is a beloved one of mine
C) because my very own name is Jenna!
D) but I'm just browsing
People related to Jenna on the name
A user from Nicaragua said:
Best of name:
Pretty name
Not so good:
Some people miss pronounce it
Eminent people named Jenna
Jenna Boyd, Jenna Bush, Jenna Dewan, Jenna Elfman, Jenna Fischer, Jenna Haze, Jenna Jameson, Jenna Leigh Green, Jenna Morasca, Jenna von Oy.
Jenna - King's X
Jenna - The Happy Birthday Singers
Jenna - John Frank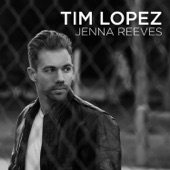 Jenna Reeves - Tim Lopez
Jenna - Ross Ainslie and Jarlath Henderson
Jenna / Telegraphing the News - James Horner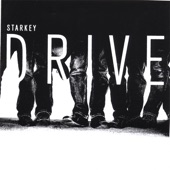 Jenna - Starkey Drive
Fiddle Tune for Jenna - The Wild Mountain Fiddlers
Jenna - Sacred Hoop
Jenna - Echophlekz
Jenna - Alysha Brilla
Bab Jenna - Khaled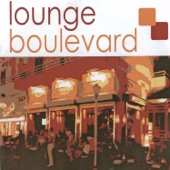 Jenna - Lounge Boulevard
Jenna Bush Army - Nerf Herder
Watch or bid on odd Jenna collectibles on eBay
BNWT New Look Black Skinny Jenna Ripped Jeans Size 14 L32 Ankle Grazer
New Look Over The Bump Skinny Blue Jenna Maternity Jeans Size 8
New Look Maternity Skinny Jeans Over Bump UK12 Jenna
Poll: Which name is most likely to be welcomed by a new mother-in-law ?
Addie
Berenice
Jenna
Gertrude
Put Jenna on the map
Historic meaning and origin of the name Jenna
English: Variant of Jenny.
English: Modern variant of Jenny and Jennifer.
Jenna on the internet
jennalynshop.com
: Jenna Lyn - Kawaii Squishies and Accessories!
Watch videos that make Jenna unforgettable
Jenna's Strange Day

Jenna finds herself in an unexpected situation. Why are her parents acting so strange? Watch and find out... For a chance to get a shout out in next weeks video ...



Jenna Bush Hager Is the Frontrunner to Replace Kathie Lee Gifford: Inside Her TV Career

ET has confirmed that Bush Hager is the frontrunner to replace Gifford, here is a look at Bush Hager's road to 'Today.' Exclusives from #ETonline ...



Jenna Who?

Did you ever feel like people treat you as if you're not there? Well, What if you're not? For a chance to get a shout out in next weeks video comment down below ...



Jenna's Morning Routine

Jenna is amusing during her morning routine. Music by Jason Shaw.



male names:
A
B
C
D
E
F
G
H
I
J
K
L
M
N
O
P
Q
R
S
T
U
V
W
X
Y
Z
female names:
A
B
C
D
E
F
G
H
I
J
K
L
M
N
O
P
Q
R
S
T
U
V
W
X
Y
Z