I'm from:
United States, VA
(edit)
and
I did a search for Kirsten ...
A) because I'm interested in a well-known person named Kirsten
B) because Kirsten is a beloved one of mine
C) because my very own name is Kirsten!
D) but I'm just browsing
People related to Kirsten on the name
Eminent people named Kirsten
Kirsten Bolm, Kirsten Dunst, Kirsten Flagstad, Kirsten Gillibrand, Kirsten Haglund, Kirsten Rolffes, Kirsten Sheridan, Kirsten Storms.
Kirsten Supine - Swans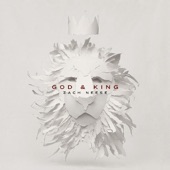 The More I Seek You Feat. Kirsten Takape - Zach Neese
Kirsten - Kettel & Secede
Kirsten - David Friesen Trio
Waiting for Kirsten - Jens Lekman
Kirsten - Take Us Alive
Kirsten Og Vejen Fra Gurre - Kim Larsen & Kjukken
Kirsten - Bruce Smith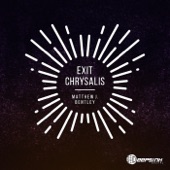 Kirsten - Matthew J Bentley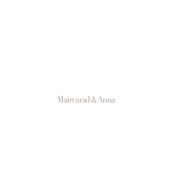 Kirsten - Mairearad Green & Anna Massie
Watch or bid on odd Kirsten collectibles on eBay
Lot of 7 Original American Girl Dolls Early 92-98 Molly Kirsten Felicity Addy Jo
American Girl Kirsten Doll - Never Taken Out Of Box
ORIGINAL Pleasant Company Kirsten Outfits and Accessories
Poll: Which name is most likely to be welcomed by a new mother-in-law ?
Aretha
Berenice
Kirsten
Gertrude
Put Kirsten on the map
Historic meaning and origin of the name Kirsten
Danish, Norwegian, English: Danish and Norwegian form of Christina.
Danish: Christian.
English: Variant of Christine, Christina, and Christiana. Follower of Christ.
Greek: Christian.
Latin: Variant of Christiana. Follower of Christ.
Norse: Christian.
Scandinavian: Christian. Scandinavian form of Christine.
Scottish: Variant of Kirsty: Christian. A Scottish variant of Christina.
Watch videos that make Kirsten unforgettable
Sen. Kirsten Gillibrand Is A Presidential Candidate

Senator Kirsten Gillibrand makes it official. Here's why she's running for president. Subscribe To \



KIRSTEN - Just Dance // DanceSing // Audities

Kirsten kiest ervoor om eerst te dansen. Denk jij dat zij de jury ook mag overtuigen van haar zangkunsten? Je ziet het hierboven! // DIT IS DANCESING // Hi!



Kirsten krijgt een tweede kans - IDOLS

Jamai is na lied 1 nog niet helemaal overtuigd, dus Kirsten mag er nog een zingen. Dat vinden Ronald, Eva en Martijn helemaal niet erg! Abonneer je GRATIS ...



Q&A with Kirsten Moss, Assistant Dean of MBA Admissions

Kirsten Moss, Assistant Dean and Director of MBA Admissions and Financial Aid, and Jessica Talbert, MBA '18, sit down to discuss some of the most commonly ...



male names:
A
B
C
D
E
F
G
H
I
J
K
L
M
N
O
P
Q
R
S
T
U
V
W
X
Y
Z
female names:
A
B
C
D
E
F
G
H
I
J
K
L
M
N
O
P
Q
R
S
T
U
V
W
X
Y
Z