I'm from:
United States, VA
(edit)
and
I did a search for Kirsten ...
A) because I'm interested in a well-known person named Kirsten
B) because Kirsten is a beloved one of mine
C) because my very own name is Kirsten!
D) but I'm just browsing
People related to Kirsten on the name
Eminent people named Kirsten
Kirsten Bolm, Kirsten Dunst, Kirsten Flagstad, Kirsten Gillibrand, Kirsten Haglund, Kirsten Rolffes, Kirsten Sheridan, Kirsten Storms.
Kirsten Supine - Swans
Kirsten - Kettel & Secede
Kirsten - David Friesen Trio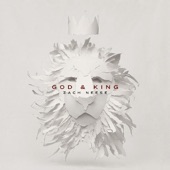 The More I Seek You Feat. Kirsten Takape - Zach Neese
Waiting for Kirsten - Jens Lekman
Kirsten - Take Us Alive
Kirsten - Bruce Smith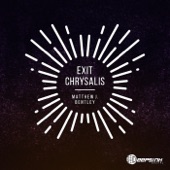 Kirsten - Matthew J Bentley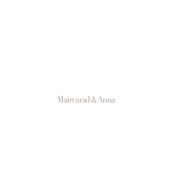 Kirsten - Mairearad Green & Anna Massie
Watch or bid on odd Kirsten collectibles on eBay
Original Kirsten American Girl Doll -Plus Trunk, Table & Chair, 3 Outfits, Books
Dooney & Bourke NATURAL Florentine Leather Kirsten Tote
Retired American Girl Doll Kristen Larson, clothes, Bed and accessories.
Poll: Which name is most likely to be welcomed by a new mother-in-law ?
Aretha
Berenice
Kirsten
Gertrude
Put Kirsten on the map
Historic meaning and origin of the name Kirsten
Danish, Norwegian, English: Danish and Norwegian form of Christina.
Danish: Christian.
English: Variant of Christine, Christina, and Christiana. Follower of Christ.
Greek: Christian.
Latin: Variant of Christiana. Follower of Christ.
Norse: Christian.
Scandinavian: Christian. Scandinavian form of Christine.
Scottish: Variant of Kirsty: Christian. A Scottish variant of Christina.
Watch videos that make Kirsten unforgettable
Kirsten Powers obliterates Kavanaugh defender

Kirsten Powers obliterates Kavanaugh defender.



Binnenkijken in VOLENDAM bij KIRSTEN SCHILDER & DATENIGHT met NICK CONFESSIONS | MommyVlog #17

Hey jij, vind je onze video's leuk? Abonneer je dan op ons kanaal: https://www.youtube.com/mommyprooftv Thanks, thanks, thanks! MommyVlog | Kirsten ...



Kirsten Berkx – Seven Nation Army (The Blind Auditions | The voice of Holland 2016)

Kirsten zingt het nummer 'Seven Nation Army' van Ben l'Oncle Soul bij The Blind Auditions van The voice of Holland. Zij kiest uiteindelijk voor Team Sanne.



Stitchers | Season 3, Episode 3: Kirsten Stays The Night | Freeform

Don't miss all new episodes of Stitchers on Mondays at 9/8c on Freeform! Watch Full Episodes of Stitchers on Freeform: http://freeform.go.com/shows/stitchers ...



male names:
A
B
C
D
E
F
G
H
I
J
K
L
M
N
O
P
Q
R
S
T
U
V
W
X
Y
Z
female names:
A
B
C
D
E
F
G
H
I
J
K
L
M
N
O
P
Q
R
S
T
U
V
W
X
Y
Z