I'm from:
United States, VA
(edit)
and
I did a search for Lisa ...
A) because I'm interested in a well-known person named Lisa
B) because Lisa is a beloved one of mine
C) because my very own name is Lisa!
D) but I'm just browsing
People named Lisa on their name
Lisa (born 2005) from Canada said:
Best of name:
Cause my mom gave it to me
Not so good:
Nothing
Named after:
I don't know
Experience:
I don't know
Eminent people named Lisa
Lisa Ann Walter, Lisa Arch, Lisa Bloom, Lisa Bonet, Lisa Cholodenko, Lisa Curry-Kenny, Lisa De Vanna, Lisa Edelstein, Lisa Eichhorn, Lisa Ekdahl, Lisa Fischer, Lisa Fonssagrives, Lisa Gastineau, Lisa Gay Hamilton, Lisa Germano, Lisa Gerrard, Lisa Gleave, Lisa Guerrero, Lisa Harrison, Lisa Hartman, Lisa Holton, Lisa Joyner, Lisa Kelly, Lisa Kennedy, Lisa Kudrow, Lisa Leslie, Lisa Ling, Lisa Loeb, Lisa Lopes, Lisa Loring, Lisa Marie, Lisa Marie Presley, Lisa Marie Varon, Lisa McCune, Lisa McPherson, Lisa Middelhauve, Lisa Moretti, Lisa Murkowski, Lisa Nicole Carson, Lisa Nowak, Lisa Ortiz, Lisa Otto, Lisa Ray, Lisa Raymond, Lisa Rinna, Lisa Robin Kelly, Lisa Ryder, Lisa Scott-Lee, Lisa Stansfield, Lisa Tucker, Lisa Vidal, Lisa Whelchel, Lisa Wilcox, Lisa Zane.
What made Lisa famous
Lisa Ortiz
(born December 11, 1974) is an American theatre and voice actress, as well as voice director, best known for her roles in English anime adaptations.
Lisa - Chris Botti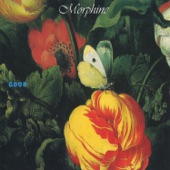 Lisa - Morphine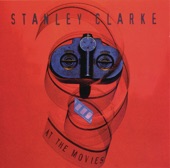 Lisa - Stanley Clarke
Lisa - David Sanborn
Lisa - Lita Ford
The Ballad of Mona Lisa - Panic! At the Disco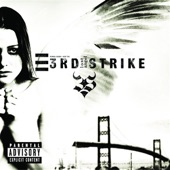 Lisa - 3rd Strike
Lisa - Ernie Halter
Lisa - George Salazar & Joe Iconis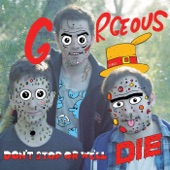 Lisa - Don't Stop or We'll Die
Lisa - Poncho Sanchez
Lisa - Makeout
Watch or bid on odd Lisa collectibles on eBay
Apple Lisa 2/10 with Keyboard - Model No: A6S0300, Memory Option: A6S0304
Apple Lisa Computer "Was Working..."
WOOD Carved BIG Smiling Samoyed DOG Sculpture Lisa Rogers OOAK Wood Carving
Poll: Which name is most likely to be welcomed by a new mother-in-law ?
Maitea
Berenice
Lisa
Gertrude
Put Lisa on the map
Historic meaning and origin of the name Lisa
English, German, Dutch, Scandinavian, Italian: Short form of Elizabeth, Elisabeth, Elisabet or Elisabetta.
English: Diminutive of Elizabeth: Oath of God. My God is bountiful. Lisa is often used as an independent first name.
German: Devoted to God.
Greek: Diminutive of Elizabeth: From the Hebrew Elisheba, meaning either oath of God, or God is satisfaction. Also, the lilly flower.
Hebrew: Diminutive of Elisabeth or Elizabeth, from Elisheba, meaning either oath of God, or God is satisfaction. Also a diminutive of Bethia (daughter or worshipper of God), and of Bethany, a New Testament village near Jerusalem.
Lisa on the internet
lisawolcott.com
: How to Spot — and Handle - Lisa Wolcott, LCSW
Watch videos that make Lisa unforgettable
male names:
A
B
C
D
E
F
G
H
I
J
K
L
M
N
O
P
Q
R
S
T
U
V
W
X
Y
Z
female names:
A
B
C
D
E
F
G
H
I
J
K
L
M
N
O
P
Q
R
S
T
U
V
W
X
Y
Z