I'm from:
United States, VA
(edit)
and
I did a search for Rachel ...
A) because I'm interested in a well-known person named Rachel
B) because Rachel is a beloved one of mine
C) because my very own name is Rachel!
D) but I'm just browsing
People named Rachel on their name
Rachel (born 2004) said:
Best of name:
It means lamb of serenity
Not so good:
People always spell it wrong
Named after:
I am named after Rachel in the bible
Experience:
I have met 16 Rachel's in my life other than myself
People related to Rachel on the name
A user said:
Best of name:
Easy pronunciation
Not so good:
The "CH"
Eminent people named Rachel
Rachel Billington, Rachel Bilson, Rachel Blanchard, Rachel Boston, Rachel Carson, Rachel Corrie, Rachel Donelson Jackson, Rachel Dratch, Rachel Friend, Rachel G. Fox, Rachel Gordon, Rachel Goswell, Rachel Griffiths, Rachel Hunter, Rachel Hurd-Wood, Rachel Jones, Rachel Lillis, Rachel Maddow, Rachel McAdams, Rachel Melvin, Rachel Miner, Rachel Nichols, Rachel Portman, Rachel Riley, Rachel Roberts, Rachel Scott, Rachel Simmons, Rachel Stevens, Rachel Sweet, Rachel Ticotin, Rachel True, Rachel Wacholder, Rachel Ward, Rachel Weisz, Rachel York, Rachel Z.
Rachel - Sleigh Bells
Rachel - Steven Wright
Rachel - Thomas Cunningham
Rachel - The Happy Birthday Singers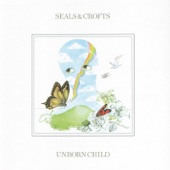 Rachel - Seals & Crofts
Rachel - Gary Stewart
Rachel - Roberto Fonseca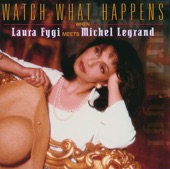 Rachel - Laura Fygi
Reuben and Rachel - The Countdown Kids
Rachel - Tommy Tutone
Rachel's Song - Vangelis
Rachel's Dream - Benny Goodman Sextet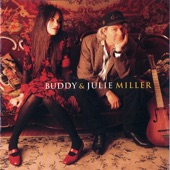 Rachel - Buddy & Julie Miller
Rachel - STRFKR
Watch or bid on odd Rachel collectibles on eBay
The Jump Experience with NBA Insider Rachel Nichols for Two (2)
1981 MARVEL UNCANNY X-MEN #141 DAYS OF THE FUTURE PAST 1ST RACHEL CGC 9.6 WHITE
AUTHENTIC NEW NWT FOSSIL $178 RACHEL LEATHER BLUE SATCHEL CROSSBODY BAG
Poll: Which name is most likely to be welcomed by a new mother-in-law ?
Harini
Berenice
Rachel
Gertrude
Put Rachel on the map
Historic meaning and origin of the name Rachel
English, Hebrew, French, German, Biblical, Biblical Latin, Biblical Greek, Biblical Hebrew: Means "ewe" in Hebrew.
Biblical: Sheep.
German: Lamb.
Hebrew: Ewe. Rachel was the second and favoured wife of Jacob in the Old Testament.
Watch videos that make Rachel unforgettable
Rachel's Swimming Escapade

Rachel and her dad went on a vacation in a very nice hotel that turned out to be a boring one because daddy worked the whole time! What did silly Rachel do?



DIY SLIME with Kaycee and Rachel

We made a pink, purple and blue Slime! watch how we made it with only 2 ingredients! Don't use borax and Don't Eat it!



Rachel Riley's Compliment For Jon Richardson COMPLETLEY BACKFIRES! | Jon Best S13 | 8 Out of 10 Cats

Check out some of Jon Richardson's funniest moments from series 13! Watch the series on All 4: https://goo.gl/Yby3Pv.



Kaycee & Rachel in Wonderland 9

Kaycee & Rachel in Wonderland We need your help. Please, help us share this video. Thank you so much!



male names:
A
B
C
D
E
F
G
H
I
J
K
L
M
N
O
P
Q
R
S
T
U
V
W
X
Y
Z
female names:
A
B
C
D
E
F
G
H
I
J
K
L
M
N
O
P
Q
R
S
T
U
V
W
X
Y
Z