I'm from:
United States, VA
(edit)
and
I did a search for Claudius ...
A) because I'm interested in a well-known person named Claudius
B) because Claudius is a beloved one of mine
C) because my very own name is Claudius!
D) but I'm just browsing
What made Claudius famous
Claudius Ptolemy
is famous for arguing that the Earth stands still at the center of the universe, but in fact he was one of the most wide-ranging and intelligent scientists of the Roman Empire.
Claudius - Max Manie
Nero Claudius Cesar - Nero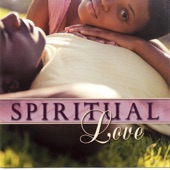 Always - Claudius Craig - Various Artists
Claudius - Ulaid & Duke Special
Claudius - Claude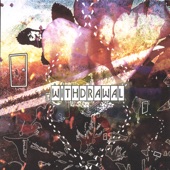 I, Claudius - Withdrawal
Watch or bid on odd Claudius collectibles on eBay
Caligula Claudius Agrippa Nerva 4-28 mm Dupondius AUTHENTIC!!
VF+! CLAUDIUS 41-54 AD. Quadrans. Rome. Hand Holding Scales! CLAVDIVS CAESAR AVG
1777 Revolutionary War Era Colonial Claudius Romanus Evasion Halfpenny RARE #2
Poll: Which name is most likely to be welcomed by a new mother-in-law ?
Antonio
Hannes
Claudius
Glenn
Put Claudius on the map
Locate places called 'Claudius':
<< Claudius, Marabella, Trinidad & Tobago (Victoria)
<< Claudius, 6661 Elst, The Netherlands (Gelderland)
<< Claudius, 3962 Wijk bij Duurstede, The Netherlands (Utrecht)
<< Claudius, 6121 Born, The Netherlands (Limburg)
<< Claudius, Centurion 0037, South Africa (Gauteng)
Historic meaning and origin of the name Claudius
Ancient Roman: From a Roman family name which was derived from Latin claudus meaning "lame, crippled".
Biblical: Lame.
English: Lame.
Latin: From the Roman clan name Claudius, derived from the Latin meaning lame. Famous bearer: Roman emperor Claudius 1, who conquered Britian in 43 AD.
Shakespearean: 'Hamlet, Prince of Denmark' King of Denmark.
Watch videos that make Claudius unforgettable
EXTREME GAME OF SCOOT! Rocco Piazza VS Claudius Vertesi

GET YOUR MERCH HERE ✅ https://claudiusvertesi.com/collections/all Subscribe to Rocco http://www.1st-name.com/male/claudius/video/zuueW8YBTII.html Rocco ...



Roman History 13 - Claudius And The Rise Of Nero 41 - 54 AD

This is from the podcast series The History Of Rome by Mike Duncan. He currently does The Revolutions podcast http://www.revolutionspodcast.com/



male names:
A
B
C
D
E
F
G
H
I
J
K
L
M
N
O
P
Q
R
S
T
U
V
W
X
Y
Z
female names:
A
B
C
D
E
F
G
H
I
J
K
L
M
N
O
P
Q
R
S
T
U
V
W
X
Y
Z