I'm from:
United States, VA
(edit)
and
I did a search for Elias ...
A) because I'm interested in a well-known person named Elias
B) because Elias is a beloved one of mine
C) because my very own name is Elias!
D) but I'm just browsing
Eminent people named Elias
Elias Ashmole, Elias Atmatsidis, Elias Boudinot, Elias Canetti, Elias Degiannis, Elias Holl, Elias Howe, Elias James Corey, Elias Koteas, Elias M. Ammons, Elias Simojoki, Elias Sosa, Elias Viljanen.
Elias - Dispatch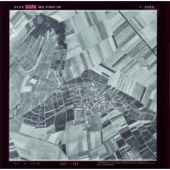 Elias - Wolfsheim
Elias - Machete
Elias' Words - Elias
"Barnes Shoots Elias" - Platoon Soundtrack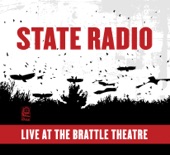 Elias (Acoustic) - State Radio
Watch or bid on odd Elias collectibles on eBay
Mick Foley Ring-Worn Attire From WWE RAW Segment with Elias Flannel Vest Shirt!
13-14 NATIONAL TREASURES ROOKIE RC ELIAS LINDHOLM AUTOGRAPH AUTO SNAP 3/3 FLAMES
2018 WWE Undisputed Auto/ Relic Lot 26 Cards Cena, Naomi, Charlotte, Elias
Poll: Which name is most likely to be welcomed by a new mother-in-law ?
Antonio
Datta
Elias
Glenn
Put Elias on the map
Historic meaning and origin of the name Elias
Hungarian: Hungarian form of Elijah.
Spanish: Spanish form of Elijah.
Greek, Portuguese, German, Scandinavian, Finnish, English, Biblical Latin, Biblical Greek: Cognate of Elijah.
Biblical: God the Lord; the strong Lord.
Greek: The Greek form of the Hebrew Elijah, meaning Jehovah is God.
Hebrew: Variant of Elijah: Jehovah is God.
Spanish: My God is Jehovah. Variant of Hebrew Elijah.
Watch videos that make Elias unforgettable
Elias meets Lio Rush: Raw, Sept. 17, 2018

Elias attempts to play a song for Dallas, but he is interrupted by Bobby Lashley's new associate, Lio Rush. #RAW #ManOfTheHour GET YOUR 1st MONTH of ...



Trish Stratus interrupts Elias: Raw, Aug. 27, 2018

Trish Stratus won't let Elias disrespect her hometown of Toronto, Canada. #RAW GET YOUR 1st MONTH of WWE NETWORK for FREE: http://wwenetwork.com ...



Elias Pettersson's NHL Pre-Season Debut (Sept. 18, 2018)

Canucks rookie Elias Pettersson impressed in his pre-season debut at Rogers Arena vs the Edmonton Oilers. Speaking with the media after the game he stated, ...



Mick Foley interrupts Elias: Raw, Sept. 10, 2018

WWE Hall of Famer Mick Foley returns with some big WWE Hell in a Cell news and to introduce the songsmith to a certain sock. #HellInACell #RAW GET YOUR ...



male names:
A
B
C
D
E
F
G
H
I
J
K
L
M
N
O
P
Q
R
S
T
U
V
W
X
Y
Z
female names:
A
B
C
D
E
F
G
H
I
J
K
L
M
N
O
P
Q
R
S
T
U
V
W
X
Y
Z