I'm from:
United States, VA
(edit)
and
I did a search for Humphrey ...
A) because I'm interested in a well-known person named Humphrey
B) because Humphrey is a beloved one of mine
C) because my very own name is Humphrey!
D) but I'm just browsing
Eminent people named Humphrey
Humphrey Bogart, Humphrey Lyttelton, Sir Humphrey Gibbs.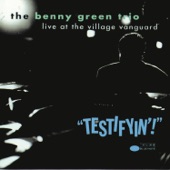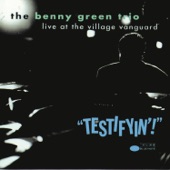 Humphrey - Benny Green
Humphrey's Blues - Paul Winter & Paul Halley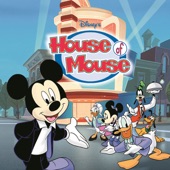 Humphrey Hop (In the Bag) - Ranger Woodlore
Humphrey the Camel - Jack Blanchard & Misty Morgan
The Amorous Humphrey Plugg - Scott Walker
Sir Basil Humphrey's House On the Hill - Pale White Moon
Humphrey's County Jail - Mayhem String Band
Humphrey - The Frank & Walters
Madam Humphrey - Hayley Jane and the Primates
Humphrey's Blues - Paul Winter
Watch or bid on odd Humphrey collectibles on eBay
A Comprehensive Guide for the Modeller Collection 2-6 by R. Franks, R. Humphreys
1831 LEATHER BOUND THE OLD & NEW TESTAMENT CONNECTED BY HUMPHREY PRIDEAUX
MASSIVE MUSEUM QUALITY HUMPHREYS CO TENNESSEE HOPEWELL PLATFORM PIPE
Poll: Which name is most likely to be welcomed by a new mother-in-law ?
Antonio
Amulya
Humphrey
Glenn
Put Humphrey on the map
Historic meaning and origin of the name Humphrey
English: Means "peaceful warrior" from the Germanic elements hun "warrior, bear cub" and frid "peace".
English: A compound of the words giant and peace. From the Old English name Hunfrith. Famous Bearer: American actor Humphrey Bogart.
German: Peaceful Hun.
Shakespearean: 'King Henry IV, Part 2' Prince Humphrey of Gloucester, son to Henry IV 'Henry VI, Part 2' Humphrey, Duke of Gloucester is Henry VI's uncle.
Teutonic: Supports Peace.
Humphrey on the internet
humphreyfuneral.com
: Humphrey Funeral Service - Russellville, AR
humphreyscoop.com
: Humphrey's Coop
Watch videos that make Humphrey unforgettable
Humphrey Ali Baba and the Bongo Bandits

Audition Clip for French Creek Elem.



HUMPHREY! NEWS!!!!!!!

We have stuff to talk about xD â—‹Second Channel https://www.youtube.com/user/Jesserthelazerhd â—‹Twitter: https://twitter.com/jesserthelazer â—‹Instagram: ...



Humphrey B. Bear Theme Song

Sing along to the Humphrey B. Bear theme song.



Humphrey

One of the songs from the fantastic year 6 production of 'Ali Baba and the Bongo Bandits'.



male names:
A
B
C
D
E
F
G
H
I
J
K
L
M
N
O
P
Q
R
S
T
U
V
W
X
Y
Z
female names:
A
B
C
D
E
F
G
H
I
J
K
L
M
N
O
P
Q
R
S
T
U
V
W
X
Y
Z